I love Valentine's Day. Not because it's the one day out of the year that we show love to someone, but because it is a "corporate" celebration of love.
Love is in the air... chocolates, flowers, teddy bears. But what really melts my heart, is a
handmade
valentine. I don't know about you, but I love receiving handmade gifts almost as much as I enjoy making them. Our family exchanged handmade cards in the morning and we helped my sister (she's just four!) make frosted cookies and wrap them for her preschool classmates.
My favorite handmade Valentine, though, was the one I made for my husband. I couldn't wait to share it with you. He loves my hand-blended peppermint tea. He's always over my shoulder while I'm filling orders hoping to get an extra bag for himself. So, I decided to make him his own batch and personalize it to tell him 10 reasons why I love him.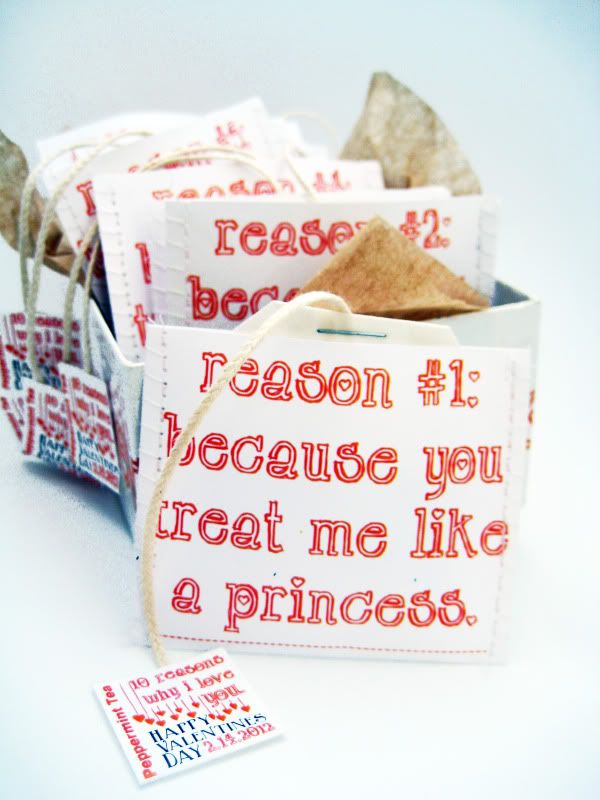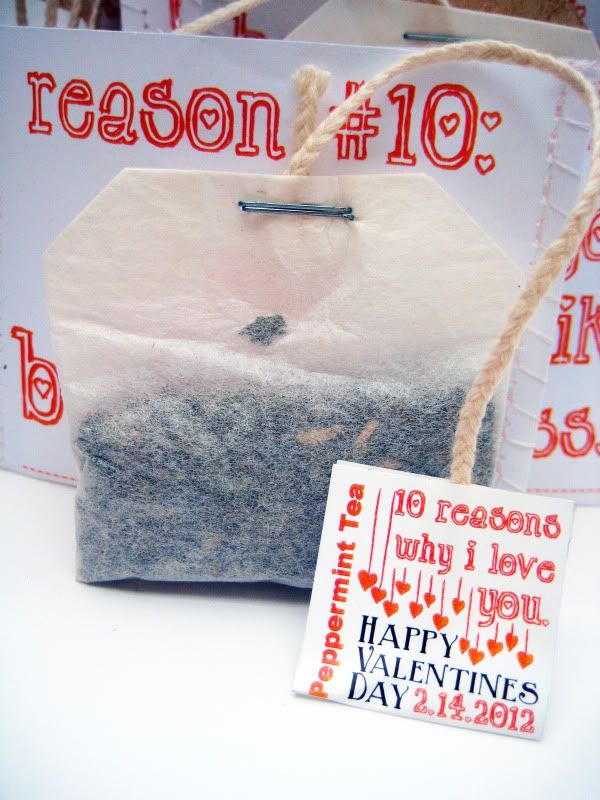 Hope you enjoyed!
Love,
Amber